Recently, I came across an artist that donated all of the earnings from the sales of their product line to charitable causes. The amount in one year that was donated was awesome! It was more than the average worker makes in a year….and just from the proceeds of their product line. I am in awe of this person.
I've been looking for a way to give back more…I've been blessed several times over.  And although I'm extremely thankful, there's always that feeling that I could do more.  Because no matter what adversities I've faced, there always someone with a bigger heartache,  a more serious health issue,  or a bleaker future. I't puts my issues into perspective.  I'm very fortunate,… My parents were awesome in their support of me, I have siblings ( a lot of them :-)))   ) who  encourage me, give me a shoulder  to lean on, and  who allow me to laugh at myself. I have a loving , (although he can push my nerves like chalk on a chalkboard) husband, who has allowed me to be me. He's truly a very brave man.  I'm not sure he knew what he was getting into some 20+years ago. I have children who respect and are not afraid to say I love you mom… and very special friends who are more like sisters than girlfriends.  Three of whom have been a part of my life since 5th grade! And 2 from high school. I'm sure we never though we would still be all together.
I see the glass as 1/2 full— not 1/2 empty… But I need to do more. I need to put my thanks, and gratitude into action.
So for today, and at least once a month, for the next 12 months, I will be serving "a side order" of  Giving Back!
Last month I received an invitation to donate some of my art to the local Delta Sigma Theta Sorority's Annual Art Auction.It's a "don't miss" event for art lovers and collectors in the metro Detroit Area. It's a juried auction, so this Saturday, I have to go in front of a panel of jurors ( the people who make the decision) to see if they will accept my work.
This is what I'm proposing….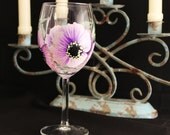 Delta colors are red and white so, this Glass, with this flower, but with a combination of red and white flowers…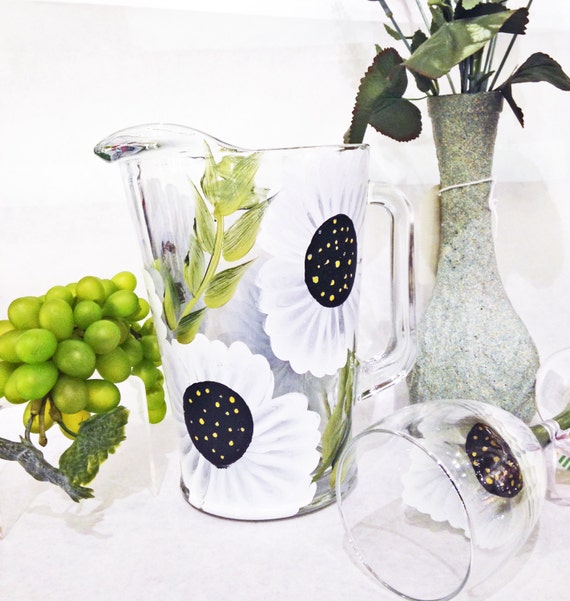 And  this pitcher, with this flower,…but like the glasses, a combination of white and red flowers….
I'll let you know what the decision was…